Japanese Knotweed Consultancy Services
Japanese
Knotweed
Consultancy Services
Innovative Removal and Consultancy Services for Japanese Knotweed
020 3488 0922.

Japanese Knotweed Removal Services - London
Japanese

Knotweed.co.uk

Our cutting edge technical expertise and innovative specialist knotweed removal techniques, all delivered at jaw-droppingly affordable prices makes us you No1 choice in London Japanese Knotweed Removal.
Our Comprehensive Knotweed Services include
Knotweed Legal Service
Expert Legal Witness
Neighbour Dispute Resolution
Insurance and Mortgage Survey Reports
Knotweed Management Plans KMP
Knotweed Identification
Services for Property Developers
Invasive Weed Eradication
As well as the latest in Japanese knotweed control techniques, we provide comprehensive support for knotweed legal issues, expert legal witness, neighbour dispute resolution and mediation, mortgage and insurance surveys, knotweed management plans aka KMP, help with identification of japanese knotweed, and other invasive weed eradication and control such as Buddleia, Ragwort, Himalayan Balsam, Giant Hogweed and Ivy Removal.
Avoid Prosecution -Stay Legal
It is a legal requirement for a Waste Carriers License from the Environment Agency in order to transport an dispose of Knotweed. Contractors must also have NPTC certification in order to use pesticides and herbicides safely. If you use a contractor who does not have these, YOU can be prosecuted by the Environment Agency and face unlimited fines.
Expert Witness
We supply Expert Witness Services for disputes of any type, producing reports and surveys detailing the extent of damage and estimation of eradication costs.
Our clients come from the residential, commercial and public sector and include architects, planning consultants, local councils, lawyers and solicitors.
Legal Services
Law on Knotweed
Case Law/Court Cases
Expert Legal Witness
Neighbour Dispute Resolution
Planning Appeals
Planning Application
Environment Act
Knotweed Management Plans
For Mortgages - To stand any chance of getting a mortgage on a property you will need to have a Knotweed Management Plan.
For Construction Sites - the Environment Agency state - 'It is essential that you set up some form of Japanese Knotweed Management Plan (KMP).' - We are here to help.
Insurance Surveys
Measurements
GPS Mapping
Risk Assessments
Damage to buildings,
Damage to drains
Damage boundary walls
Damage to paths and driveways
Inspection of drain root invasion
Future work recommendations
Estimated costs of remedial works
Schedule and extent of Treatment
Free Mortgage Surveys
If you have a London Postcode, we will can provide a FREE site inspection and produce a FREE report.
In order to consider granting a mortgage, the bank or building society will need to see a report and that you have committed yourself to paying for a 5 year Knotweed Management Plan.
If there is Knotweed on adjacent land, this will also need treating. if neccessary, we will have a chat with the neighbours on your behalf, explaining the serious nature of the problem. .
Knotweed identification
For the non-specialist, the best time to identify Japanese Knotweed is in late summer, when the plant has flowers.
Identification can be difficult in the winter when the plant has died back. Have a look at our photo gallery for help.
There are other species of plants which look like knotweed and occasionally turn up in the garden, confusing identification. We will come to your property and positively identify any knotweed infestation - with no obligation and FREE OF CHARGE.
Method Statements
We produce Method Statements detailing procedures for Japanese Knotweed Removal on construction sites. Method statements are, more often than not, a requirement for planning applications and are also of great benefit in any planning appeals process.
A professionally produced arboricultural method statement will be cost effective as it will speed up the planning process. It may highlight also future potential problems concerning japanese knotweed infestation and removal.
Planning Appeals
If your planning application has been refused on Japanese Knotweed related issues and you need to make an appeal addressing these issues, give us a call. Councils use their powers granted to them under various acts such as The Town and Country Planning Act to force developers to take remedial action.
Local Authorities will want to see a general site survey and report on the extent of the problem, a management plan, method statements and risk assessment.
Planning Applications
If you are a property developer and there is Japanese Knotweed on your intended construction site, you will need the help and advice of our professional knotweed surveyor to ensure that planning permission is granted as speedily as possible. We ask developers to contact us as early as possible in the planning process to maximise the cost savings.
This also applies to property owners wishing to build a house extension in close proximity to knotweed.
Other Invasive Weeds
We offer an invasive weed removal service as well as dealing with other problem plants.

We deal with
Buddleia
Giant Hogweed
Ragwort
Himalayan Balsam
In particular, we are frequently asked to remove problem ivy throughout London

Guarantee and Warranties
Myths, Truth and Lies
Read the truth about misleading and unscrupulous 100% guaranteed eradication claims by contractors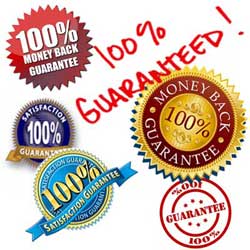 Knotweed on Construction Sites
Knotweed Clerk of Works
Reports and Surveys
Knotweed Management Plans
Pre-Purchase inspections
Site Feasibility Study
Site Supervision
Method Statements
Planning Applications & Appeals
Land Remediation Relief
Knotweed Toolbox Talks
We are leading knotweed removal specialists with cutting edge experience and innovative expertise in the control and eradication of Japanese Knotweed infestations.