Onsite Cell Burial - Japanese Knotweed
Onsite Cell Burial -
Japanese Knotweed
London Japanese Knotweed - Construction Site Cell Burial using Root Barriers
020 3488 0922.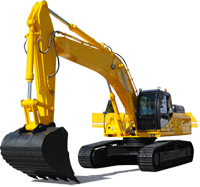 Supervised Construction Site 'Cell' Burial Techniques for Japanese Knotweed
| Spray | Injection | Dig & Dump | Cell Burial | Root Barriers | Stockpile | Grazing | Insects | Sifting | Burning | Combined Methods |
Onsite burial of Japanese Knotweed on construction sites is recommended by the Environment Agency because of the environmental implications of keeping waste onsite. Knotweed is controlled waste and must be handled carefully in order to fulfill your legal obligations. By appointing us as your Knotweed Clerk Of Works, we will ensure that all work is completed to the Environment Agency's strict code of practice, thereby mitigating your duty of care obligations.
Essential Knotweed Reading

Guide to Japanese Knotweed for Developers - Environment Agency


Japanese Knotweed Code of Practice produced by the Environment Agency


JK Guidance ID and Control produced by the Cornwall Knotweed Forum
Watch this BBC video on the latest in Removal Methods
Onsite burial involves moving knotweed contaminated soil from one part of the construction and burying it in a excavated pit lined with root barriers on another part of the site. The Environment Agency recommends that the top of the burial cell should be a minimum of 2 metres below ground level. The overall depth of the burial pit should be in excess of 5 metres deep. All root barrier seams are welded together forming an enclosed cell from which the japanese knotweed cannot escape. To prevent accidental disturbance of the burial site site, it should be recorded on all site plans and future land owners should be made aware of the location.
Choosing the location for the burial pit is important. Ideally. this should be located in areas of soft landscaping, were any ground movement such as subsidence,is limited.
Onsite Cell Burial using Root Barriers - The Process
Our Japanese Knotweed Surveyor will produce a Management Plan incorporating a comprehensive Method Statement, schedule of works etc. The method statement may focus exclusively on Onsite Burial but may also include a combination of removal techniques in order to reduce the cost of the operation. We have found in the past that expert supervision by us of the process by us will substantially reduce your costs.
Why Choose Us?
Give us a call for some friendly help and advice.