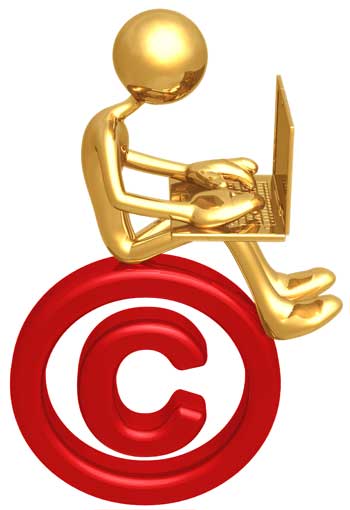 Here's the thing - you spend weeks if not months putting a brilliant website together. It's taken blood, sweat and tears but finally the graphics look fantastic, the layout is perfect, and you've written lots of original content which Google loves. Now it's time to sit back, relax and watch the hits coming in.
All's going well until you discover that your website content and graphics have been pinched - someone else is cashing in on all your hard work. How do you feel? Frustrated, seething with anger and just a little bit helpless. WebsiteCop was created to combat the problem of copyright theft and enforce a financial penalty on the perpetrators whenever possible.
WebsiteCop - How it works
Sign up to WebsiteCop
Place a small banner at the bottom of your pages - 'WebsiteCop Protected'
The banner will deter most people from copying your website
WebsiteCop will monitor your website on a monthly basis for breach of copyright
Any offenders are issued with an invoice for a retrospective license agreement
If the offender refuses to pay, they face legal action with £10,000s in costs.
Google removes the offending pages/website under DMCA regulations
On settlement of the claim we pay you a substantial amount of cash
Using tried and trusted methods, WebsiteCop has never to failed to achieve successful outcomes for our clients.
We have monitoredLondonJapaneseKnotweed.co.uk over the last two years and detected many cases of copyright breach. Some of these have been relatively minor (the content was removed after a warning letter), but in seven cases an outrageous amount of flagrant copyright breach had taken place. WebsiteCop took action and enforced a Retrospective Licence Agreement on the offenders. Sign up now and protect your website