Root Barriers - Japanese Knotweed
Root Barriers -
Japanese Knotweed
London Japanese Knotweed - Root Barriers
020 3488 0922.
Root Barriers to Prevent the Spread of Knotweed across Boundaries.
Root barriers, as well as being used to aid cell burial of Japanese Knotweed on construction sites, can also be used to prevent the spread of Japanese Knotweed to and from neighbouring land. The root barrier is normally installed vertically along the boundary to a depth of at least two metres.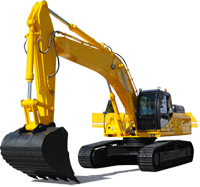 Our Root Barriers Services include
Flexible Permeable Root Barrier
Flexible Non-Permeable Root Barriers
Rigid Root Deflectors
Prefabricated Root Cells
A range of widths and lengths
Root barriers comply with BS5837
Complies with NJUG Guidelines
Complies with Environment Agency CoP on JK
Root barriers can also be used horizontally to stop the knotweed from growing up through tarmac, driveways and patios.
We use a range of root barriers dependent upon the job they are required to do. Installation is normally supervised by our professional arborist who will produce a Knotweed Management Plan, incorporating a Method Statement and schedule of works. The method statement will outline the installation of the barrier, along with any other treatment methods which need to be used to eradicate or control the infestation.
Please do not hesitate to get in touch if you think we may be able to help you.