Japanese Knotweed Removal Prices
Japanese
Knotweed
Removal
Prices
Affordable Cost Effective Prices for Removing Japanese Knotweed
020 3488 0922.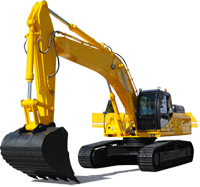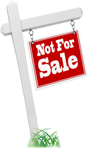 Mortgage Management Plans
5 Year Plan - from £400 per year
Mortgage lenders will not touch property that has an untreated Japanese Knotweed infestation.
To sell or buy a house with a Japanese Knotweed you will need one of our Japanese Knotweed Management Plans, or JKMP for short.
Our knotweed surveyor will visit the property, producing a JKMP mortgage report for the lender, incorporating a method statement, risk assessment and a schedule of treatment.
For suburban properties, the only really practical solution is Herbicidal Stem Injection. After the initial treatment, twice yearly visits will be required for 5 years to ensure complete eradication of the knotweed.
Herbicidal Treatments
Single Treatments- from £155
Follow up Treatments - Cheaper!!
We have had outstanding success with Herbicidal Stem Injection. We pioneered this technique while working as Japanese Knotweed contractors for Camden Council.
In many cases, we found that a one-off treatment, expertly applied at the right time of year, and on plants which had been left to flourish to the right size and height, was enough to remove the threat.
Herbicide application by spraying is also used but is generally less effective than stem injecction. What ever method of herbicidal application is used, we advise clients to have a least one follow up visit to ensure that the infestation has been bought under control.
Excavation Methods
Site Supervision Specialist - £90/hour
Excavation is typically used by property developers when there are severe time and planning constraints on a project.
We will produce a Japanese Knotweed Management Plan, incorporating a method statement, risk assessments and a schedule of works. This is often essential for planning applications.
We can supply a JK Site Inspection Manager who will oversee excavation works by your own contractors. We will ensure that the correct methodology is followed including proper installation of root barriers, sifting methods, correct on-site burial and burning. We will also advise on bio-secure removal of contaminated material to land fill sites.