Our Company
Our Company
- Van Gilst Horticulture Ltd
LondonJapaneseKnotweed.co.uk is a trading name of Van Gilst Horticulture ltd
020 3488 0922.

Our Clients
LondonJapaneseKnotweed.co.uk is a trading name of Van Gilst Horticulture Ltd
Over the years, we have worked for an impressive array of happy clients.
These include high profile property development companies, local councils such as Camden, landscape architects and residential clients.
Liability Insurance - £10, 000, 0000
We carry public liability insurance to cover all our Japanese Knotweed Removal activities.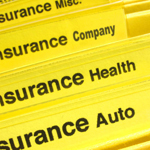 Public liability insurance is issued to businesses with the purpose of covering them against third party claims arising from negligence that have caused personal injury, illness or death.
Customer Reviews
Our well deserved reputation, is based on achieivng a 150% satisfaction level for our customers.
We can provide a set of out standing checkable references from the public, commercial and residential sectors. Click on the link below to find out more.