Stockpile and Bund
London Japanese Knotweed - Stockpile and Bund Removal Methods
020 3488 0922.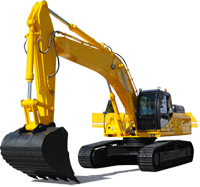 Stockpile and Bund
| Spray | Injection | Dig & Dump | Cell Burial | Root Barriers | Stockpile | Grazing | Insects | Sifting | Burning | Combined Methods |
The contaminated soil is excavated and moved to another part of the site. It is spread out to around half a metre in depth on a geo-textile membrane, treated with herbicide and monitored for up to three years. The area can be surrounded by a concrete bund or root barrier, down to a depth of 3 metres. This method of treatment is usually only practical on larger construction sites.
Essential Knotweed Reading

Guide to Japanese Knotweed for Developers - Environment Agency


Japanese Knotweed Code of Practice produced by the Environment Agency


JK Guidance ID and Control produced by the Cornwall Knotweed Forum
Watch this BBC video on the current state of Japanese Knotweed Removal Methods
Why Choose Us?
Give us a call for some friendly help and advice.