Knotweed Legal Services
Cutting Edge Legal Advice on Japanese Knotweed
020 3488 0922.

Legal Services - The Law - London
Japanese

Knotweed.co.uk

| Knotweed Law | Expert Witness | Case Law | Disputes | Planning | Herbicides | Waste Carriers | Environment Act |

There can be few property owners and developers in the UK who have not heard of Japanese Knotweed. The costs of land remediation blighted by Japanese Knotweed may make some development projects unfeasible.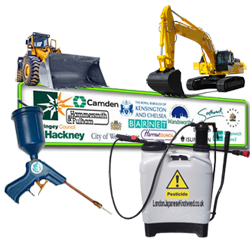 Japanese Knotweed Legal Advice
Knotweed Legal Issues
Expert Witness
Neighbour Disputes
Case Law
Licensed Waste Carriers
NPTC Herbicide Certification
Planning Appeals
Planning Applications
The Environment Act
Buyers and sellers of residential property face an up hill struggle if a mortgage lender finds knotweed on or near by the property. It is no surprise then that a considerable amount of legislation has come into force to stop the spread of Japanese Knotweed.
This page is a summary of the legal services we provide for our customers. Click on one of the links further down the page for more information. Please do not hesitate to get in touch if you think we may be able to help you.
General Knotweed Law
An outline of the principal legislation and Acts governing the control and treatment and disposal of Japanese Knotweed.
This includes The Environment Protection Act, the Law on Nuisance, The Town & Country Planning Act, Duty of Care Obligations, Hazardous Waste Act, the Wildlife an Country side Act, etc.
Expert Witness
We supply Expert Witness Services for disputes of any type, producing reports and surveys detailing the extent of damage and estimation of eradication costs.
Our clients come from the residential, commercial and public sector and include architects, planning consultants, local councils, lawyers and solicitors.
Neighbour Disputes
Disputes between neighbours over who is responsible and who should pay can become a problem and lead to costly legal action.
We have a thorough knowledge of Legal Judgements and general plant and tree law and have mediated in many neighbour disputes, acting as an Expert Witness when necessary.
Case Law
W are in the process of listing significant court cases which are helping to shape what the legal boundaries are in relation to Japanese Knotweed.
One thing is very apparent - reports and surveys by an Expert Witness, such as ourselves, are essential to the outcome of any court case.
Licensed Waste Carriers
We are registered with the Department of the Environment as Licensed Waste Carriers. Japanese Knotweed and the soil it grows in are classified as hazardous waste and must be disposed in a bio secure fashion.
If you hire a contractor to treat and remove your Japanese Knotweed waste who does not have a license, both YOU and the contractor can be PROSECUTED.
NPTC Pesticides Certification
It is a legal requirement that herbicide applications should only be done by contractors, like ourselves, who have a National Proficiency Test Council (NPTC) Certificate of Competence. Spraying without a NPTC can lead to PROSECUTION.
Our staff are fully trained to use only approved products in the manner specified, conforming completely to legal obligations.
Planning Appeals
If your planning application has been refused on Japanese Knotweed related issues and you need to make an appeal addressing these issues, give us a call. Councils use their powers granted to them under various acts such as The Town and Country Planning Act to force developers to take remedial action.
Local Authorities and Planners will want to see a general site survey and report on the extent of the problem, a management plan, method statements and risk assessment.
Planning Applications
If you are a property developer and there is Japanese Knotweed on your intended construction site, you will need the help and advice of our professional knotweed surveyor to ensure that planning permission is granted as speedily as possible.
We advise all our clients to contact us early on in the application stage to avoid expensive planning delays and costly redesigns. Property developers are invited to appoint us as your Knotweed Clerk of Works, thereby fulfilling all your legal obligations
The Environment Act
The Environment Act is a piece of legislation designed to protect animals and plants and to preserve our fragile eco system. The Act classifies Japanese Knotweed as 'controlled waste'. This applies to all parts of the plant and any soil contaminated by the plant.
Under the Environment Act there is a legal duty to remove and dispose of Japanese Knotweed correctly by a licensed waste control operator, such as ourselves. Any contaminated material must be taken to a Licensed Landfill Site.