Reports and Surveys - Japanese Knotweed
Reports and Surveys -
Japanese Knotweed
London Japanese Knotweed - Reports Surveys Risk Assessment Method Statements
020 3488 0922.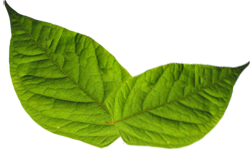 Surveys and Reports - London
Japanese

Knotweed.co.uk

Commercial - Having one of our affordable survey and reports done is the first step in the process on a potentially Knotweed infested site. For property developers, this should be done BEFORE buying the land.

We carry our Pre-Purchase Inspections and Feasibility Studies which highlight remediation options and will give you an accurate idea of the costs involved. Knotweed Management Plans will, more than likely, be needed for planning applications - we can help.

Residential - Free Inspections, Reports and Surveys are available on residential property - DON'T MISS OUT
Essential Reading

Guide to Japanese Knotweed for Developers produced by the Environment Agency


Japanese Knotweed Code of Practice produced by the Environment Agency


JK Guidance ID and Control produced by the Cornwall Knotweed Forum were JK is rife
Watch this BBC video on the current state of Japanese Knotweed Removal Methods
Knotweed Surveys and Reports
GPS Mapping
Pre-Purchase Surveys
Development Feasibility Study
Method Statements
Risk Assessment
Estimation of Costs
Why Choose Us?
Give us a call for some friendly help and advice.