Pre-Purchase Site Inspection
Pre-Purchase
Site
Inspection
London Japanese Knotweed - Pre-Purchase Site Inspection
020 3488 0922.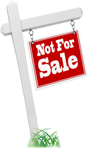 Pre-Purchase Site Inspection - Japanese Knotweed - from £250
Clerk of Works | Management Plans | Pre-Purchase | Feasibility | Supervision | Method Statements | Toolbox Talks
If you are about to buy a piece of land for development, we offer a Pre-Purchase Site Inspection to identify the presence of Japanese Knotweed. It can be difficult to identify, especially in winter and early spring. Other plant species are sometimes identified as JK - so it is wise to call in a Knotweed Specialist. If Knotweed is positively identified we will produce a report outlining the principle issues.
Pre-Purchase Knotweed Reports include
Identification
The extent of infestation is mapped
Potential legal issues eg encroachment
Site specific issues on treatment options
Planning application issues
Recommended removal treatment
Estimation of costs involved
Estimation of time scale
If you know for sure that there is Japanese Knotweed on the site, then you may be need in a Feasibility Study which will detail in some depth the problems associated with the infestation, including Removal Methods, Cost Estimates and Time Scales. We have been producing arboricultural reports and surveys for architects, property developers, land owners and local councils for over 30 years and have many, many delighted clients.
Please do not hesitate to get in touch if you think we may be able to help you.